95 Tests @ 2400 With Doctor Consult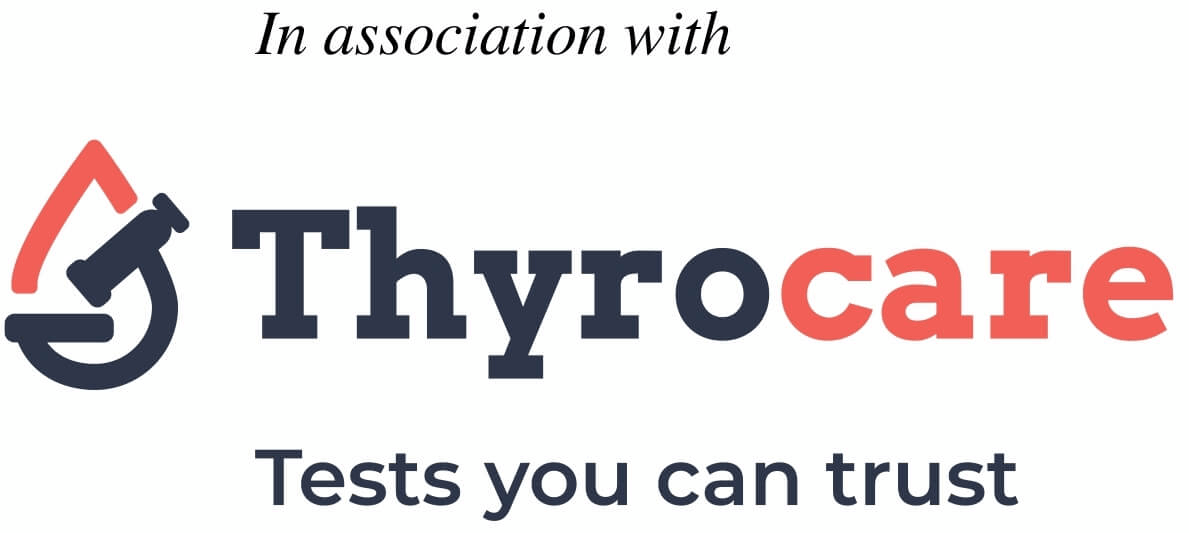 Includes Cardiac Risk Markers + Diabetes + Iron Deficiency + Toxic Elements + Lipid + Liver + Kidney + Thyroid + Vitamin + CBC + +Zinc + Copper + Hormone + Cystatin C
Aarogyam 1.3 is a health checkup package by Thyrocare technologies limited. It consists of 90 tests parameters and includes necessary tests for screening of the overall health profiles like Cholesterol, Liver, Kidney Thyroid, Vitamin, Iron Deficiency, Cardiac Risk Markers, Diabetic, Complete Blood Count, Testosterone, Serum copper, Serum Zinc, etc. are distributed under 10+ sub-profiles. We at AreYouHealthy offers health checkup packages at a low price. We offer sample collection services at your home. Talking about the quality of tests and the accuracy of the reports, we are proud to say that we have a great response from customers. You can book the Aarogyam 1.3 profile just by clicking the SUBMIT button after filling the required details in the alongside form.
Aarogyam 1.3 Test
CARDIAC RISK MARKER
APOLIPOPROTEIN – B (APO-B)
APO B / APO A1 RATIO (APO B/A1)
LIPOPROTEIN (A) [LP(A)]
HOMOCYSTEINE
HIGH SENSITIVITY C-REACTIVE PROTEIN (HS-CRP)
APOLIPOPROTEIN – A1 (APO-A1)
COMPLETE HEMOGRAM
NUCLEATED RED BLOOD CELLS
MONOCYTES
HEMOGLOBIN
NUCLEATED RED BLOOD CELLS %
BASOPHILS – ABSOLUTE COUNT
IMMATURE GRANULOCYTES(IG)
LYMPHOCYTES – ABSOLUTE COUNT
EOSINOPHILS – ABSOLUTE COUNT
TOTAL LEUCOCYTES COUNT
NEUTROPHILS
MEAN CORPUSCULAR HEMOGLOBIN(MCH)
RED CELL DISTRIBUTION WIDTH (RDW-CV)
LYMPHOCYTE PERCENTAGE
IMMATURE GRANULOCYTE PERCENTAGE(IG%)
MEAN CORPUSCULAR VOLUME(MCV)
EOSINOPHILS
MEAN CORP.HEMO.CONC(MCHC)
PLATELET COUNT
BASOPHILS
TOTAL RBC
RED CELL DISTRIBUTION WIDTH – SD(RDW-SD)
HEMATOCRIT(PCV)
MONOCYTES – ABSOLUTE COUNT
NEUTROPHILS – ABSOLUTE COUNT
PLATELECRIT (PCT)
MEAN PLATELET VOLUME (MPV)
PLATELET TO LARGE CELL RATIO (PLCR)
PLATELET DISTRIBUTION WIDTH (PDW)
HORMONE
TESTOSTERONE
ELEMENTS
SERUM ZINC
SERUM COPPER
DIABETES
HbA1c
AVERAGE BLOOD GLUCOSE (ABG)
IRON DEFICIENCY
% TRANSFERRIN SATURATION
TOTAL IRON BINDING CAPACITY (TIBC)
IRON
TOXIC ELEMENTS
THALLIUM
CAESIUM
SILVER
MANGANESE
COBALT
BISMUTH
BARIUM
BERYLLIUM
ANTIMONY
LEAD
VANADIUM
TIN
MOLYBDENUM
URANIUM
CADMIUM
STRONTIUM
NICKEL
SELENIUM
MERCURY
CHROMIUM
ALUMINIUM
ARSENIC
LIPID
LDL / HDL RATIO
NON-HDL CHOLESTEROL
LDL CHOLESTEROL – DIRECT
VLDL CHOLESTEROL
TC/ HDL CHOLESTEROL RATIO
TOTAL CHOLESTEROL
HDL CHOLESTEROL – DIRECT
TRIGLYCERIDES
LIVER
ALANINE TRANSAMINASE (SGPT)
SERUM GLOBULIN
GAMMA GLUTAMYL TRANSFERASE (GGT)
BILIRUBIN – TOTAL
BILIRUBIN -DIRECT
BILIRUBIN (INDIRECT)
ALBUMIN – SERUM
ASPARTATE AMINOTRANSFERASE (SGOT )
SERUM ALB/GLOBULIN RATIO
PROTEIN – TOTAL
ALKALINE PHOSPHATASE
KIDNEY
BLOOD UREA NITROGEN (BUN)
CALCIUM
CREATININE – SERUM
CYSTATIN C
URIC ACID
BUN / Sr.CREATININE RATIO
THYROID
TOTAL TRIIODOTHYRONINE (T3)
TOTAL THYROXINE (T4)
THYROID STIMULATING HORMONE (TSH)
VITAMINS
VITAMIN B-12
25-OH VITAMIN D (TOTAL)
Aarogyam 1.3 Test Details
CARDIAC RISK MARKERS TEST. In this sub-profile, 6 test parameters are tested under the aarogyam 1.3 profile. It helps to indicate a person's chance of having a cardiovascular event such as a heart attack or stroke. Its result let us know whether the risk is low, medium or high.
CBC BLOOD TEST. A complete blood count or complete hemogram profile is a blood test used to evaluate the overall health and disorders. This sub-profile includes 28 test parameters such as Red blood cell, Basophils, hematocrit, monocytes, Neutrophils, haemoglobin and many more.
TESTOSTERONE LEVELS. This is a primary sex hormone produced by the human body. Testosterone plays an important role in the male appearance and sexual development. Along with that, it also helps to build bone and muscle mass.
DIABETES BLOOD TEST. This sub-profile has 2 test parameters like HBA1c and Average blood glucose(or ABG). This test shows the level of sugar in the blood. HBA1c Test is also known as Hemoglobin A1c or Glycated Hemoglobin. Haemoglobin is a part of the red blood cell which carries oxygen from lungs to the entire body.
IRON DEFICIENCY BLOOD TEST. It includes three main tests to determine an iron deficiency. Percentage of transferrin saturation, total iron-binding capacity(TIBC) and iron are the three test parameters present in these sub-profiles.
LIPID PROFILE FASTING. Lipid Profile has 8 test parameters to evaluate the triglycerides, cholesterol, and type of fat in your blood. Lipid Profile also called Cholesterol Profile, lipid panel or complete cholesterol test. This test requires 10- 12 hrs fasting.
LIVER BLOOD TEST. The liver profile has 11 important test parameters like Alanine Transaminase, Serum Globulin, Bilirubin(Total, direct and Indirect), Alkaline Phosphatase, Protein etc. This test determines the enzymes, proteins and many other substances produced by the liver.
T3 T4 TSH TEST. The thyroid sub-profile of thyrocare aarogyam 1.3 consists of 3 test parameters. This sub-profile analyses how well thyroid gland is working and is located in front of the neck. The symptoms may include Fatigue, Muscle Ache, Goiter, weakness, fever, etc.
VITAMINS TEST. The vitamins sub-profile consist of two tests like Vitamin B12 and 25OH vitamin D total. Vitamin B12 is a water-soluble vitamin. It helps in the functioning of the nervous system and production of red blood cells. The symptoms may include weakness, vision problem, mood swing, depression etc.
TOXIC ELEMENTS TEST. In the human body, there are various toxic elements present. In this sub-profile total 22 toxic tests are included such as Lead, Cadmium, Strontium, Nickel, Mercury, Chromium, Aluminium, Arsenic and Silver many more.
This page was last updated by 20/12/2020